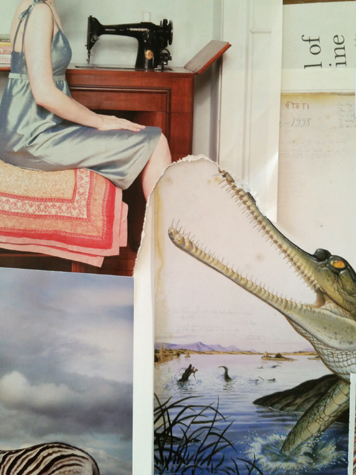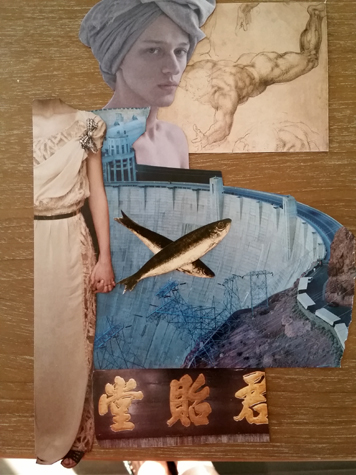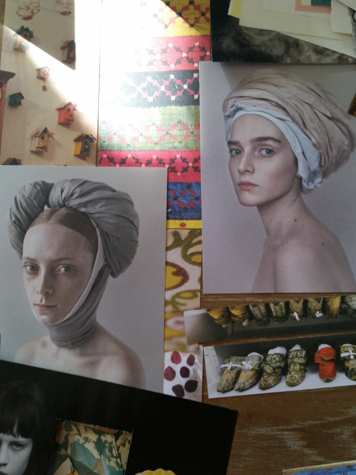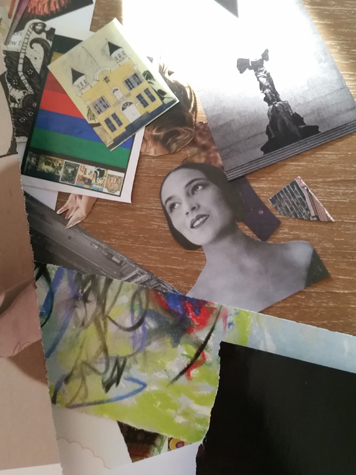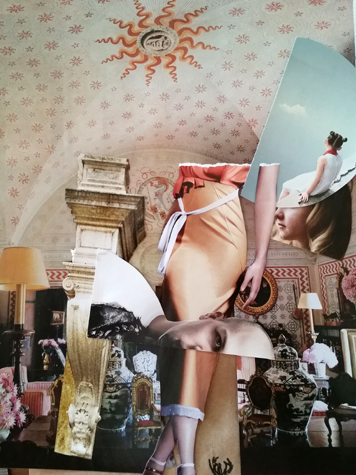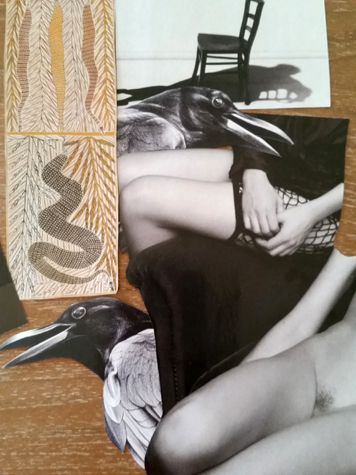 Each time I look around my studio, I see great potential brewing. In the midst of the chaos, new works are forming themselves without me even realizing it. Collages are coming together on my work table and with a little nudge and tweak* or two from me; I hope they'll eventually make intriguing pieces. In the past I've blogged about how hard we work to compose just the right image and then find to our dismay, we can't make it work. It's at this very moment that if we stop and take the time to reflect upon what's happening in our work space, that we may begin to recognize the half-formed fragments of stories made from the cut out scraps or fragments we've discarded virtually arranging themselves before our very eyes. This week while working on a few pieces, I surveyed my messy table and found some gems of collages just waiting to be assembled. As well as using random, intuitive or organized methods of composing collage, I highly recommend this "laisser faire" or hands-off approach to collaging … allowing the medium a chance to create right along with you. After you're finished composing a piece, take care to notice the left over scraps that surround you and listen to what they're saying before you throw or store them away. Here are some examples of fascinating groupings I ran across this week… a number have been tweaked, while a few are more or less in the raw state I found them in…
*Note: Initially I take note of interesting groupings and then play with them to enhance them a bit. I find I usually don't have to make many alterations to them – they just seem to work together marvellously by themselves… it's as if they were always meant to be. My piece "First Memory" is a perfect example of this.
Other Related Links:
The Collage Artist is in!