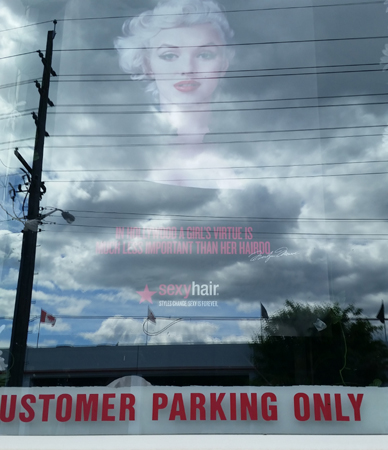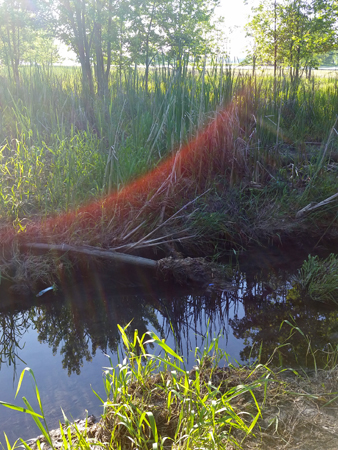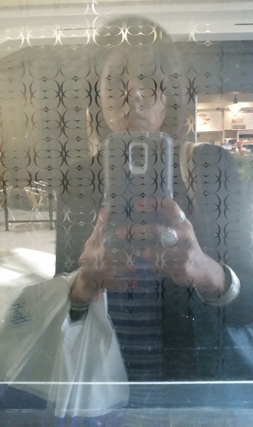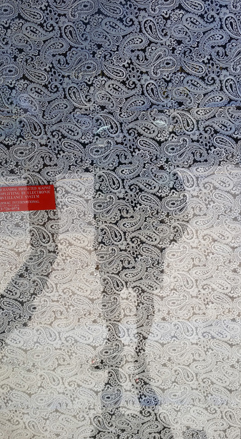 When it comes to collaging there are many ways to layer your images. In the real world we can use mediums (paints, inks, etc.) and materials (ie. papers, tissue, transparencies, etc.) to achieve layered effects. In the virtual world, software such as Photoshop allows us to do the same using a concept called "layers" with which we can make images transparent and layer them upon each other to achieve stunning, seamless visuals. Layering images makes them appear surreal; implying that many worlds can exist within a single work. This in turn leads the viewer's imagination on an intriguing visual journey as well as offering further insight into the theme of a collage. Although you may not have considered it a collaging tool/medium, your camera (or cell phone camera) can help you easily achieve magical layered effects.
While studying the history of photography, I came across the work of French photographer Eugene Atget who, over his lifetime, photographed the streets of Paris. Leaving no stone unturned, he captured and preserved every nook and cranny of the city which was constantly in a state of transformation. My favourite photographs of his are ones in which he creates layered effects using the reflections of a location. With digital software yet to be invented in the early  twentieth century, like all maverick photographers*, Atget used his keen eye as an observer to suggest connections between his subject matter and reflections seen through store display windows. His images of display male and female mannequins appear to ponder the roles they play in society (as well as a whole host of other connotations) transforming them from inanimate objects into participants in the real world. Speaking with the bare minimum of his medium, by layering with light and reflection, Atget is able to say much.
As budding photographers trying to capture that "perfect" shot, we may be bothered by phenomena that seem to interfere with our subject matter (ie. shadows, shiny surfaces, mysterious light, etc.). Using these anomalies to his advantage, Atget accepts them and opens up multiple stories within his images. I believe it's in considering some of the unintentional effects of the camera that the possibility of seeing the world anew arises. Atget's photographs of mannequins offer us insight into the social mores of the Paris of his time; ones which I think still hold true today.
Drawing inspiration from Atget, above are a few cell phone photos I've taken over the past month. Be sure to also see Annie MacBetty's blog entry: "Resurrecting Eugene Atget's Paris: The best window shopping in the world" for more fascinating images.
If you've intentionally or accidentally created layered effects with your camera, I'd love to hear your stories.
* Note: In the late nineteenth century to achieve layered effects, photographers placed multiple negatives on top of each other prior to exposing them to light and printing them.
PS Special thanks to Professor Paul Lowry for making Eugene Atget's work come to life for me and a good friend for directing me to sites with additional references for this entry.
Other Related Links:
The Obsessive Eye of Eugene Atget … (Imaging Resource)
De ce que les yeux voici: Eugene Atget (Moonplaces Blog)
Masters of Photography: Eugene Atget (Excellent text by James  Borcoman)
Artist Mentors I: Paul Lowry, Madman or Genius?